OUR CULTURE
At Carnival, we don't just check a box for diversity, we celebrate it. We are proud to employ team members from over 100 countries and we'll always strive to create a harmonious balance in terms of age, gender, and other demographics. Not just because it's the right thing to do, but because it's the smart thing to do. We follow our Culture Essentials to promote a collaborative and respectful environment that increases the participation and contribution of all team members. Celebrating differences helps our team members feel engaged and included. By living our Carnival Values and Culture Essentials, it is no surprise our team members return again and again.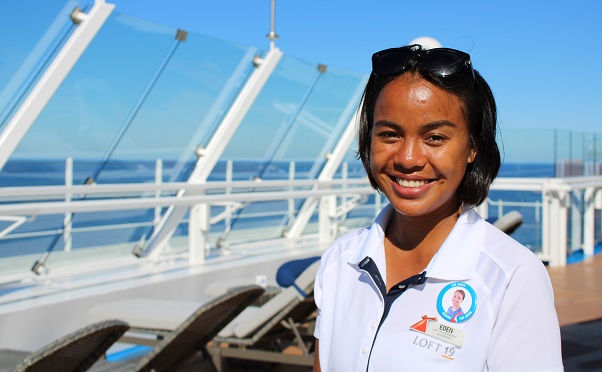 Meet new people
Working on board a Carnival cruise ship allows you to make new friends from all around the world, many who come back for recurring contracts. As you start new contracts, you will see familiar faces everywhere you go. The friendships you make on board are created from an incredible shared experience of working on a cruise ship. Your Carnival friends become a second family and we see the relationships developed on board often lasting a lifetime. Our ships sail from numerous home ports in North America, Australia, and Europe. Our team members bring the fun to life for our guests and many of them come back, time and time again, due to our amazing service and the positive memories. It is not just fellow team members you meet but also our excited guests every voyage!
DIVERSITY, EQUITY & INCLUSION
Working on board a Carnival ship is a great way to meet new people from all around the world. On each contract, you will meet new colleagues and friends, some of which may even become family one day! We work hard to foster a diverse, equitable and inclusive environment where all our team members are welcomed, respected, and valued.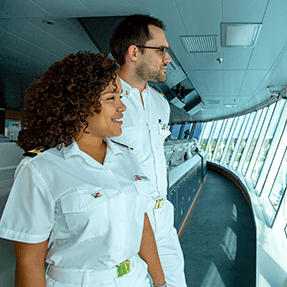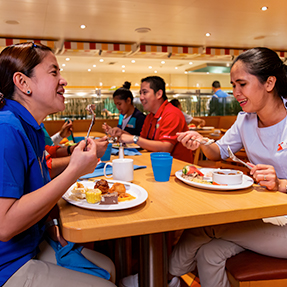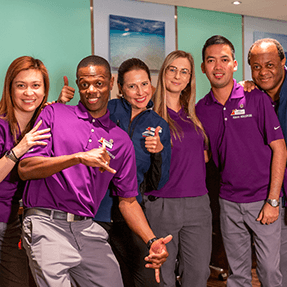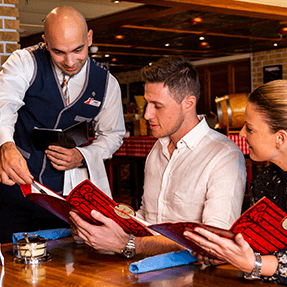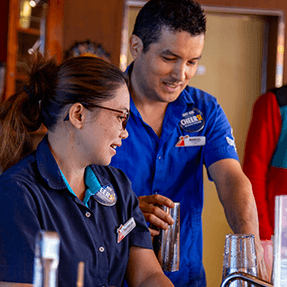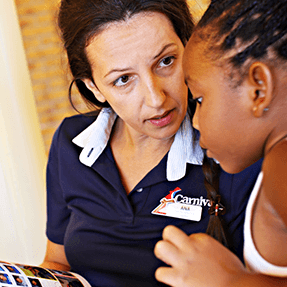 Meet Our Team

OUR CORPORATION'S
COMMON GOAL
At Carnival Corporation & plc, our highest responsibility and top priorities are to operate safely, to protect the environment, and to be in compliance everywhere we operate in the world. On this foundation, we aspire to deliver unmatched joyful vacations for our guests, always exceeding their expectations and in doing so driving outstanding shareholder value. We are committed to a positive and just corporate culture, based on inclusion and the power of diversity. We operate with integrity, trust and respect for each other – seeking collaboration, candor, openness and transparency at all times. And we intend to be an exemplary corporate citizen leaving the people and the places we touch even better.
Corporate Vision Statement
EXPECTED BEHAVIORS
Speak up
Respect and Protect
Improve
Communicate
Listen and learn
Empower
Culture essentials
Delivered in the CCL way
ENSURE

SAFE, RESPONSIBLE

AND

SECURE

OPERATION.
WARMLY

WELCOME

OUR GUESTS AND TEAM MEMBERS TO OUR HOME, MAKING THEM FEEL A PART OF THE

CARNIVAL FAMILY

.

EMBRACE

OUR

DIVERSITY

AND BE

INCLUSIVE

.

ENGAGE

BY BEING

FRIENDLY, SMILING

AND USING

NAMES

.
SHOW

TRUST, CARE

AND

RESPECT

FOR EACH OTHER, OUR SHIPS AND THE ENVIRONMENT.

ANTICIPATE

NEEDS,

RESPOND

RAPIDLY &

OWN

ISSUES UNTIL THEY ARE RESOLVED.
LIVE & SHARE A

POSITIVE ATTITUDE.

SHOW

PRIDE

IN OUR JOBS AND OUR COMPANY.
INCLUDE

FUN

IN EVERYTHING WE DO!
Carnival Values