Safety, Sustainability and environmental stewardship
We believe in order to have fun, you need to be safe first. From ship to shore, we have procedures in place to keep our crew and guests well. Together, we are working to keep our world safe through sustainability and environmental stewardship.
Watching out for each other
At Carnival, we believe that while we have fun every day, no job is so important, and no service is so urgent, that we cannot take the time to perform our work safely. Together, we take care to make sure that everyone is an active participant in this process. We have established a comprehensive safety culture and program to proactively address and minimize hazards throughout our fleet. Some of our measures include:
Seaevent

– In 2018, we developed and began implementing a fleetwide health, environment, safety and security (HESS) event reporting platform.

CSMART (our Maritime Training Center)

– We continue to train our officers in our world-class facility equipped with the latest maritime simulation technology and equipment.

Ship Improvements

– We added improved cabin illumination, updated the carpet color scheme on stairs, and adjusted door dampers to make it safer to move about our ships.

Monitoring

– We actively look for ways to learn from our experiences, so management monitors safety performance on both a weekly and monthly basis.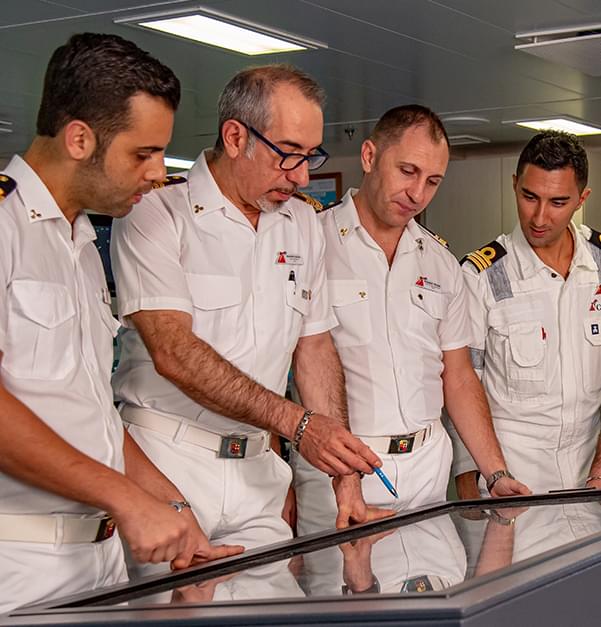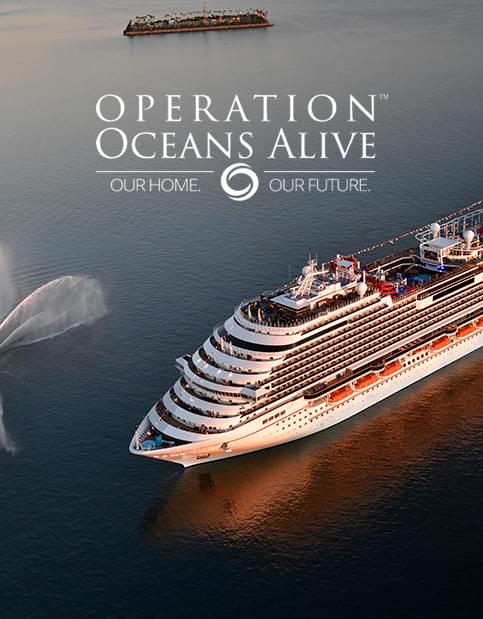 Keeping our world open for all
In 2018, Carnival created OPERATION OCEANS ALIVE, a program dedicated to sustainability. Through this initiative, we have been working to:
Minimize our impact on biodiversity
Diligently manage our waste responsibly
Protect marine life
Collaborate with our supply chain to ensure ethical and environmentally safe practices
OCEANS ALIVE inspired us to partner with conservation and protection organizations in order to support programs and initiatives related to our operation. We are committed to protecting and preserving the beauty and majesty of the oceans, seas and land environments that we visit. And we are committed to continuously improving our operations and heightening our environmental focus.
Learn More

about Operation Oceans Alive
Taking care of our world
The places we visit are some of the most wonderful destinations in the world, and we are dedicated to preserving these locations for the future. That's why we have partnered with charitable foundations and Caribbean officials on sustainable, long-term projects. Our support has a unique focus on community needs like youth, education and emergency preparedness.
So far, we have worked with local and international non-governmental organizations (NGOs), including UNICEF and United Way of Miami-Dade and of Puerto Rico, to create community projects specifically tailored to the needs of specific islands which are designed to have a lasting impact. Our sustainability goals and OPERATION OCEANS ALIVE work with several groups to help preserve and sustain biodiversity and wildlife in our cruising regions.
Learn More

about taking care of our world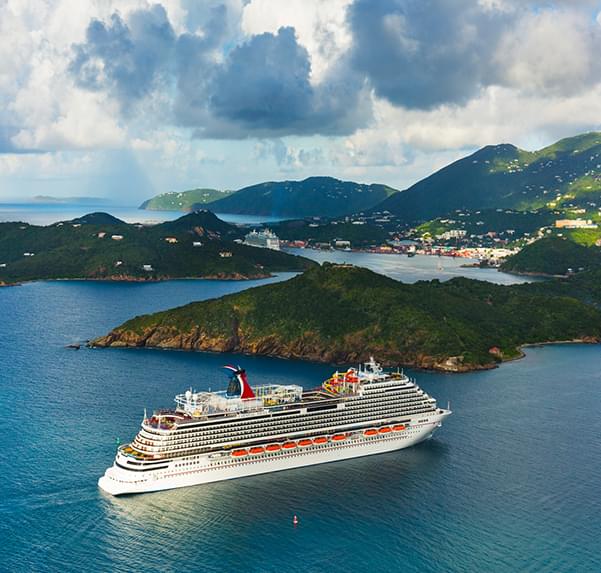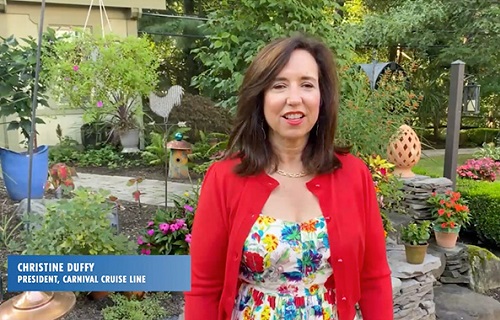 Our Commitment to the Environment
Carnival Cruise Line holds and unwavering commitment to health, safety, environmental protection and compliance. We all must do our part to take care of each other, the waters we sail, and the communities we serve. As a future member of our team, you will become a part of this call to action and help our most valuable asset, our planet.
Learn More

about our committment to the environment