At Carnival Cruise Line, we know for a fact that our memorable vacations begin with our extraordinary team members. Our exceptional shipboard team consists of almost 40,000 positive, caring and respectful individuals who value the importance of our company's vision. They have helped us build a culture where everyone feels valued and accepted. Now you can join the stellar teams across our fleet of ships.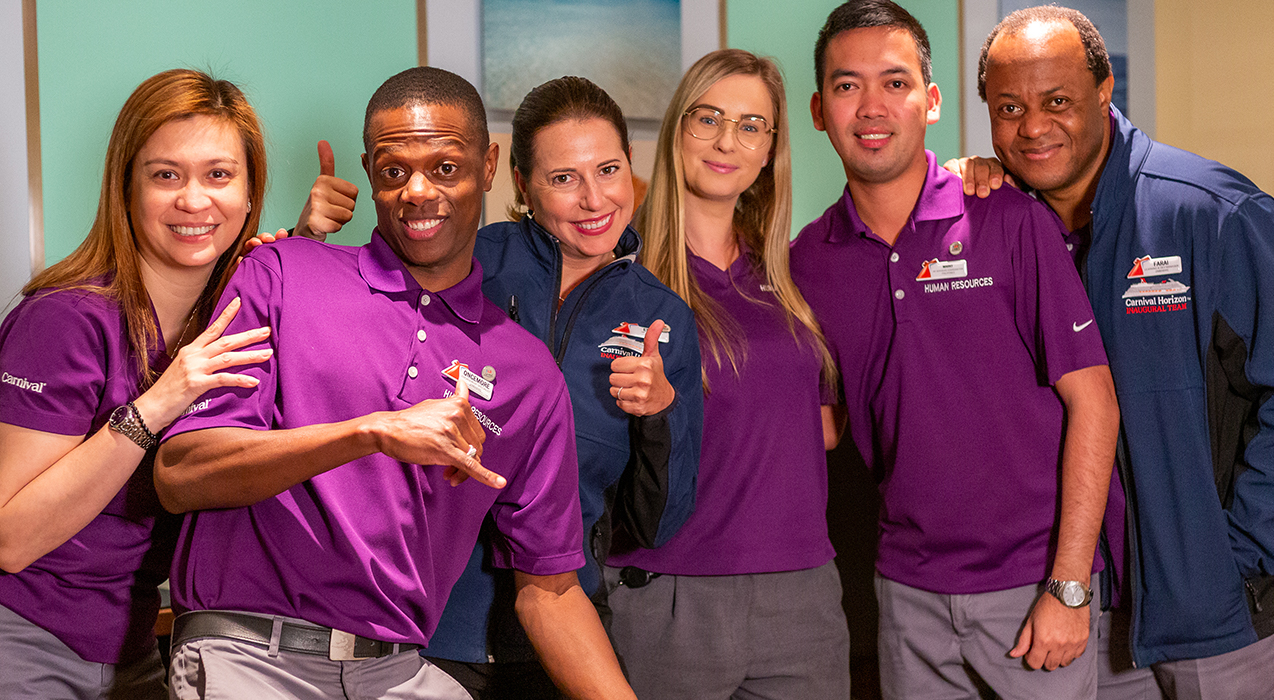 Life On board Our Ships
Living and working on the sea is a unique experience. For many, it fulfills their life-long dreams of travelling the world. Working aboard our ships isn't a vacation. Shipboard jobs require hard work and long hours. But we guarantee it will be one of the most amazing and rewarding experiences you'll ever have.
It's not all work and no play! You will enjoy time off to explore our beautiful ports of call, and we'll make sure you'll have clean and comfortable accommodations to relax in at the end of the day
Happy crew = happy guests
We do everything we can to make your contract positive and enjoyable, so that you'll want to come back and do it all over again!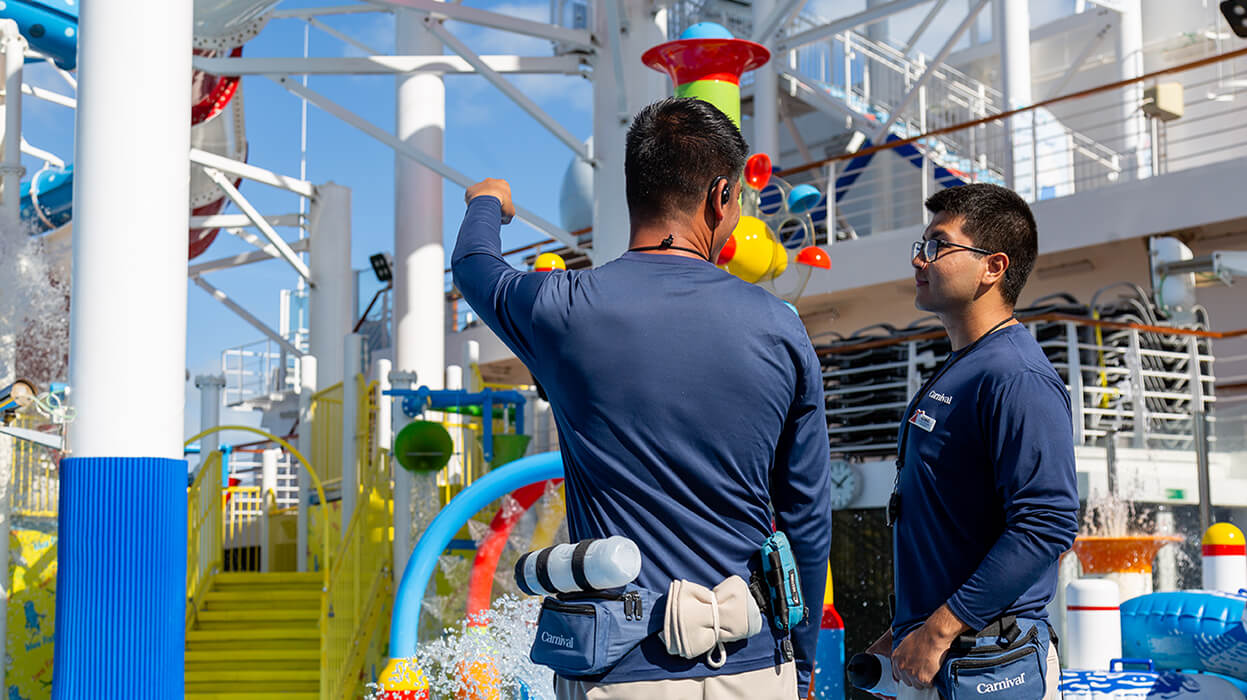 Our Brand & Values
Our tagline, #CHOOSEFUN, is a simple reminder that FUN is a choice that can be made every day. While it can feel effortless, having FUN doesn't happen on its own. We could have the most beautiful ships in the world, the most exotic destinations, and the most innovative technology, but none of that matters if we don't have the right people.
Our success is driven by our amazing team members. They are the original fun ones living and sharing the Carnival Values, bringing our brand to life and creating the FUN every day.
Who we are
The launch of Carnival Cruise Line is a classic tale of the American Dream. Started by Ted Arison in 1972, we began with a vision and a converted trans-Atlantic ocean liner that would change the vacation industry forever. Carnival was founded on the principle that everyone deserves the right to a great vacation. Almost 50 years and 80 million guests later, our mission remains to deliver safe, fun and memorable vacations at a great value. Each time a guest sails with us, we strive to create an environment where they can be the truest and most fun version of themselves.
27 Fun Ships

sailing in

North America,
Europe & Australia

2019 Certified

"Great Place
to Work"

Served

+80 Million

guests
Now For The Details
Across all our positions, we are looking for people who are outgoing, engaged and ready to embrace being part of dynamic shipboard teams that thrive in a unique service-oriented environment. Teamwork and a focus on safety, satisfaction and exceeding expectations are a core part of what we do every day. To get started, you can view some of our open roles below:
Deck & Engine
Hotel & Specialty
Entertainment
MEDICAL
CASINO
Recruitment Process
North/South America
Europe
Asia
Africa